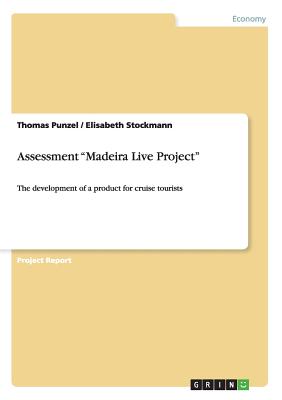 Assessment Madeira Live Project (Paperback)
Grin Verlag Gmbh, 9783640862313, 76pp.
Publication Date: May 22, 2011
* Individual store prices may vary.
Description
Project Report from the year 2008 in the subject Tourism, grade: B, University of Birmingham, 70 entries in the bibliography, language: English, abstract: The product FUNCHALoCITY is a touring-information-voucher guide that includes maps, routes, vouchers and discounts, insider information and a hotel voucher for the cruise passenger segment. Derived from the internal analysis one of the islands' strengths is its range of attractions gastronomy and accommodation. Furthermore, the climate and the geography favour the tourism activity, which result in a high rate of local people who own, or work in local businesses. This is a favourable basis to build the product on. However, the island has weaknesses that include high attraction prices that turn into an opportunity for the product. Another weakness is Madeira's global image as being an old people's destination that again can be used by the product to help the destination attract more families and younger visitors. Last but not least, the cooperation of local tourism related businesses lack and yet another possibility for FUNCHALoCITY is to improve collaboration in Funchal, whose infrastructure is well-developed anyway. Threats might only be of an environmental nature also deriving from the huge centralisation of population in Funchal. The combination of product development and focus strategies is used for launch, short and medium term stages. The product development strategy is the first step to introduce a product into an existing market. Furthermore, the focus strategy is quite important to achieve efficient production, distribution and marketing through specialisation. In order to implement these strategies, the promotional mix mainly consists of promotion, personal selling on the cruise ships and the establishment of partnerships in Funchal. The first step is to build up the network of local businesses in Funchal and secondly it is important to convince the cruise line companies to promote the product on their's.