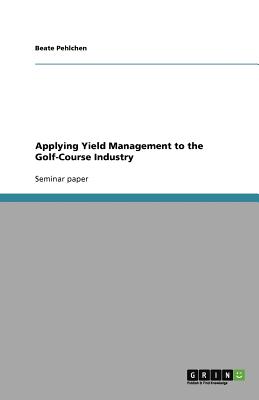 Applying Yield Management to the Golf-Course Industry (Paperback)
Grin Publishing, 9783640916894, 28pp.
Publication Date: May 25, 2011
* Individual store prices may vary.
Description
Seminar paper from the year 2003 in the subject Tourism, grade: alle ECTS-Punkte erreicht, Stralsund University of Applied Sciences (-), course: Yield Management, 15 entries in the bibliography, language: English, abstract: Yield management consists of two strategic levers: duration control and demand-based pricing . Golf courses have been willing to try managing duration but have been reluctant to apply demand-based pricing because of fears of possible customer dissatisfaction. While golf courses do us demand-based pricing when offering higher prices on weekends and promotions such as twilight specials and league play, they have been loathe to vary price by time of day, time of booking or condition of play. Golf courses operators may well have support for their fears in the fairness literature. Researches have found that customers will refuse to patronize companies perceived as unfair. If demand-based pricing in courses is viewed as unfair by golfers, the golf course may suffer a loss of business.