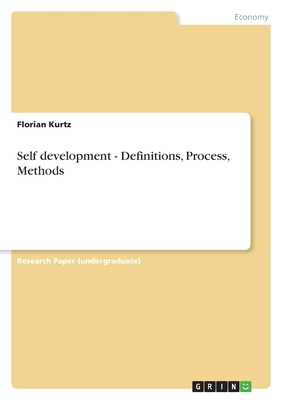 Self development - Definitions, Process, Methods (Paperback)
Grin Publishing, 9783656150213, 28pp.
Publication Date: March 27, 2012
* Individual store prices may vary.
Description
Research Paper (undergraduate) from the year 2012 in the subject Business economics - Business Management, Corporate Governance, grade: 1,7, AKAD University of Applied Sciences Stuttgart (Wirtschaftsinformatik), course: FGI03, language: English, abstract: In the Course Book 1 Reader of this Leadership Course we can read: "Development is always self-development. Nothing could be more absurd than for the enterprise to assume responsibility for the development of a person. The responsibil-ity rests with individuals, their abilities, their efforts." Based on this statement, this assignment deals with the process of self-development and the methods by which this process can be supported and performed. In times of dynamically and fast changing requirements in a rapidly changing world, it is becoming increasingly important for all people to improve skills and acquire new skills. Therefore, the need for self-development is increasing more and more. This assign-ment will give an overview of the topic of self-development with its process and meth-ods.