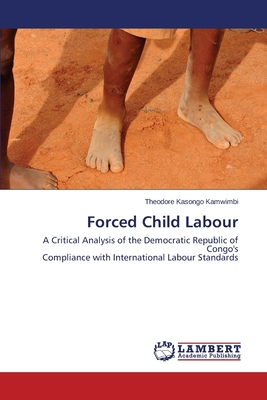 Forced Child Labour (Paperback)
LAP Lambert Academic Publishing, 9783659429286, 128pp.
Publication Date: April 9, 2015
* Individual store prices may vary.
Description
Child labour is a serious global phenomenon that affects many children, particularly in the developing world where the problem manifests itself in forced forms, such as child soldiering, debt bondage, child mining and quarrying, child prostitution, etc. The United Nations and other regional bodies have taken steps to eliminate this phenomenon by enacting core labour standards. At the national level, most countries have adopted child labour laws and regulations to mitigate the complex issue of child labour. However, the question remains whether states adequately implement and comply with these child labour standards. To address this key question, this book analyses the standards of protection and enforcement of the laws against forced child labour in the Democratic Republic of Congo (DRC). This book provides a set of recommendations for alleviating the problem not only in the DRC specifically, but also worldwide, through punitive, i.e. criminal prosecution, and non-punitive measures, such as educative and rehabilitative strategies. This book is an extremely helpful resource for both state and non-state actors, including policy-makers, practitioners, educational institutions, etc.