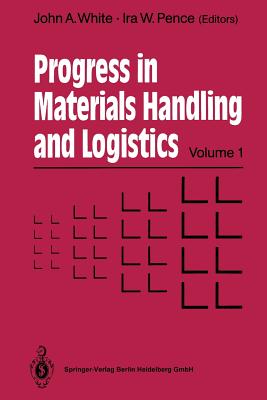 Progress in Materials Handling and Logistics (Paperback)
Springer, 9783662095140, 348pp.
Publication Date: January 16, 2013
Other Editions of This Title:
Hardcover (12/12/1989)
* Individual store prices may vary.
Description
Material handling and logistics have become especially important to industrialists because of the competitive advantage that results from using the right methods to provide the right amount of the right material at the right place, at the right time, in the right condition, in the right sequence, in the right orientation, and at the right cost. But, what are the right methods? The emergence of sophisticated control systems, coupled with advances in hardware design, has resulted in a wide variety oftechno- logical alternatives availablefor practically any application. Yet, with the emergence of just-in-time methods and the apparent success of the firms that have relied on the use of people and" simple" rules, rather than technology, the proper role of hardware and software in material handling and logistics is open to debate. Despite all that has been accomplished to date, the design of material handling and logistics systems remains an art as well as a science. Regardless of whether it is people, conveyors, lift trucks, robots, guided vehicles, laser scanners, storage/retrieval machines, carousels, voice encoding, machine vision, automatic palletizers, or other methods that are appropriate, selecting the right methods for moving, storing, and controlling material is vital. It is important that the selection decision be made after consideration is given to the requirements for amount, material, place, time, condition, sequence, orientation, and cost.