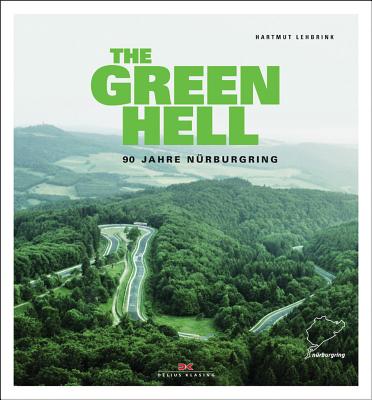 90 Years of Nürburgring
The History of the Famous "nordschleife"
Hardcover

* Individual store prices may vary.
Description
- A beautifully illustrated history of the infamous N rburgring race trackThe N rburgring race track, located in N rburg, Germany, is a Grand Prix track, built in 1984, coupled with a much longer 'North Loop' track built in the 1920s. Nicknamed 'The Green Hell' by Jackie Stewart following his victory in the 1968 Grand Prix, the race track has been a source of endless fascination for anyone involved in or following motorsports - partly because of its history and partly because of the challenge it provides. Notoriously unforgiving and difficult, the track was the location of Niki Lauda's horrific crash during the 1976 German Grand Prix.The official book of the N rburgring GmbH jubilee, and published alongside the release of a film, 90 Years of N rburgring offers an insight into the track that's never been shown before. Author Hartmut Lehbrink has interviewed race drivers to capture the history and raw emotion of N rburgring. Beautifully illustrated, this is an absolute must for all those with even just a passing interest in motorsports.
Delius Klasing Verlag Gmbh, 9783667104106, 296pp.
Publication Date: June 27, 2016