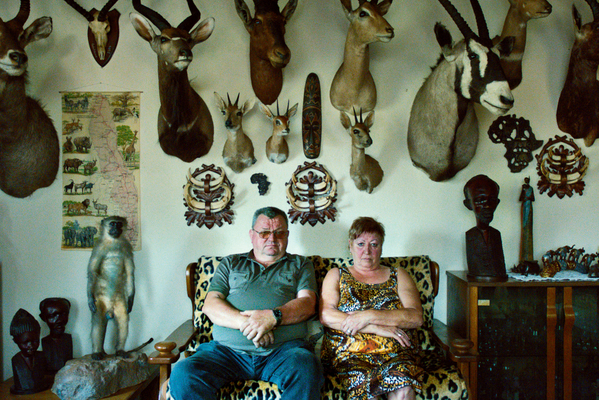 Ulrich Seidl. in the Basement
Hardcover

* Individual store prices may vary.
Description
Ulrich Seidl is an Austrian film director, screenwriter and producer. His films are often characterized by a documentary-like style, blending fiction and non-fiction and using long, fixed shots as well as abrupt cuts. In 2001 he was awarded the Grand Jury Price at the Venice Film Festival for his film "Dog Days" and his recent "Paradise" trilogy was critically acclaimed worldwide. His latest film "Im Keller" (In the Basement) is a journey through the depths of the Austrian soul: it is about brass band music and opera arias, expensive furniture and sleazy jokes, sexuality and sadism, fitness and fascism, snakes and weapons, love and the yearning for it. This accompanying book intends to draw attention to the specific esthetics and social dimension of Seidl's tableaux with the help of film frames and texts. Selected motifs of this tour through the basements of typical Austrian family homes communicate with texts by film critics, philosophers, psychologists, authors and essay writers.
Benteli Verlags, 9783716518151, 168pp.
Publication Date: January 9, 2015