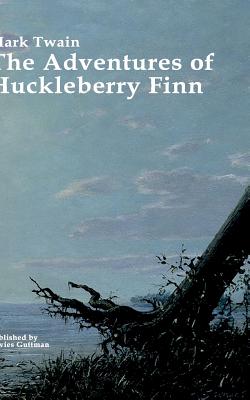 The Adventures of Huckleberry Finn
The original story, important analysis and a biography of Mark Twain
Paperback

* Individual store prices may vary.
Other Editions of This Title:
Paperback (4/10/2010)
Paperback (9/1/2004)
Paperback (4/1/2013)
Paperback (8/2/2012)
Paperback (12/25/2014)
Paperback (4/17/2014)
Paperback (11/24/2011)
Paperback (12/27/2013)
Paperback (11/16/2010)
Paperback (9/27/2014)
Paperback (3/4/2009)
Paperback (10/11/2017)
Paperback (1/15/2011)
Paperback (1/6/2019)
Paperback (12/9/2015)
Paperback (2/1/2009)
Paperback (6/23/2015)
Paperback (7/23/2012)
Paperback (1/9/2014)
Description
Ernest Hemingway, himself one of the giants of American literature, believed this book to be the novel that 'all modern American literature comes from.' This is a massive claim when considering the contribution Americans have made in this form throughout the 20th century. Fitzgerald, Steinbeck, Faulkner, Pearl Buck, Joseph Heller, Philip Roth, Saul Bellow - and the list of significant contributors to 20th century literature could go on and on. So what made this book so important and powerful in the development of the modern US novel? Firstly it tackled difficult and relevant issues of its time, in fact of any time. Racism, slavery, abuse, the plight of children are all woven into the fabric of the story. The story raises issues of morality and individual conscience in a natural and not preachy context and presents the dilemmas in situations that most would appreciate and relate to - whether they agreed with the implied conclusions or not. It made the reader think and not just follow the plot. And the voices of the novel and especially the narrator, Huck himself, are authentic, ordinary characters; not literary creations spouting intricate prose but real people speaking a language that readers understood (however offensive some of it might appear today). Add to this Twain's inimitable style and mordant sense of humour and invention and the sum of the parts becomes a very significant and meaningful whole. The book has sparked controversy ever since publication for being both racist and crude on one hand but also too pro-black and anti-Southern on the other. It has been banned from libraries and school curricula - and subsequently restored; then often banned again depending on the prevailing political and social climate. It continues to cause controversy for both its language and views; but it is a novel that was deliberately written to question the conventional, the establishment view and to pose questions like whether institutionalised practices should just be accept.
Books on Demand, 9783735790460, 554pp.
Publication Date: March 20, 2014
About the Author
Davies Guttmann was born in 1966 in Vienna, were he lives with his wife and their four children. He started his business life 1988 as editor of the leading Austrian stock market letter. Many other financial publications followed. Guttmann also worked for various newspapers as a financial journalist. In the 90ies he was co-publisher of werk-zeug, a technology and art magazine, as well as Streetfashion, a magazine featuring fashionable people on the streets of the world. After this Guttmann worked as a Alternative Investment and Private Equity specialist.