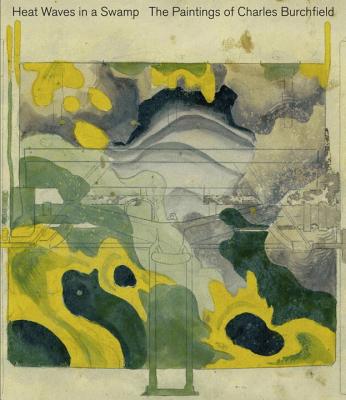 Heat Waves in a Swamp: The Paintings of Charles Burchfield (Hardcover)
The Paintings of Charles Burchfield
Prestel Publishing, 9783791343808, 182pp.
Publication Date: October 1, 2009
Description
Working almost exclusively in watercolour, Charles Burchfield (1893-1967) focused on his immediate surroundings-his garden, the views from his windows, snow turning to slush, sudden atmospheric changes, or the forest at dusk. He often imbued these subjects with highly expressionistic light, creating at times a clear-eyed description of the world and at other times, a unique mystical and visionary experience of nature. The book includes drawings from his 1917 sketchbook, Conventions for Abstract ThoughtsA"; watercolors from 1916-18 that were the focus of the first one-person exhibition at The Museum of Modern Art, Germany, in 1930; camouflage designs from his tour in the army and wallpaper designs from the 1920s; watercolors from the 1940s showing the artist's unique technique of expanding and reworking earlier works by pasting large strips of paper around them to dramatically increase their size; and finally Burchfield's large, transcendental watercolours from the 1950s and 1960s.
Advertisement