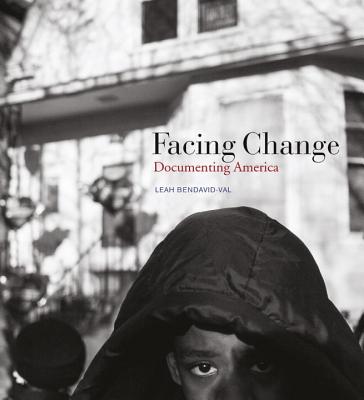 Facing Change
Documenting America
Hardcover

* Individual store prices may vary.
Description
Published in cooperation with the Library of Congress, this astounding collection of images by award-winning photographers tells the story of today's America—and provides an enduring legacy that will inform the way we address our future. On Inauguration Day, 2009, a group of photographers who
were in Washington to document the ceremony began a
conversation that led to the foundation of Facing Change. This
nonprofit collective has a bold mission: to create a new national
portrait of America. Its members include some of the country's
most celebrated photojournalists. Their vision is inspired by
the Farm Security Administration's project that documented
the Great Depression. Chronicling the challenges of modern
America, these photographs offer compelling stories of people
around the country who are coping with the aftermath of
recent events: immigration, health care, housing, the war in Iraq,
Katrina, the great recession and profound economic disparity.
The book includes images from the original FSA project as well
as interviews with Library of Congress photography experts,
which together illustrate photojournalism's role in engendering
change in America. The Facing Change photographers are each
introduced in intimate essays that describe their history, work,
and aspirations for the project. The photographs' revelations—
and their power—tell a collective story that continues to unfold,
that affects every one of us, that will last many lifetimes and, it
is hoped, impact some of the lives it has touched.
Photographers included in the book:
David Burnett
Alan Chin
Donna Ferrato
Danny Wilcox Frazier
Stanley Greene
Andrew Lichtenstein
Carlos Javier Ortiz
Darcy Padilla
Lucian Perkins
Maggie Steber
Praise For Facing Change: Documenting America…
"Diversity, poverty, violence and immigration are the some of the subjects covered by a collective of photographers who came together to document a range of social issues in the US. FCDA is an organisation working to create a national portrait of America. Facing Change is on sale now."

—The Guardian
"The beautifully designed Facing Change: Documenting America book contains 250 pages of incredibly powerful images from across the United States accompanied by photographs from the original FSA project from decades ago."

—San Francisco Chronicle
Prestel, 9783791348360, 252pp.
Publication Date: October 25, 2015
or
Not Currently Available for Direct Purchase