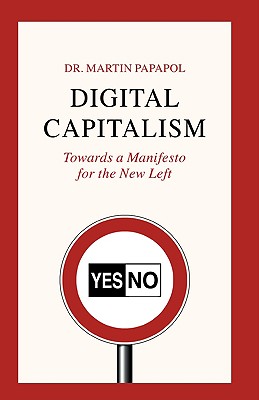 Digital Capitalism (Paperback)
Books on Demand, 9783833435430, 128pp.
Publication Date: December 13, 2005
* Individual store prices may vary.
Description
The windy rhetoric of politics ("Bullshit") considerably endangers the western democracies. This claptrap occurs because most politicians don't have an idea about the question: "What kind of capitalism we are living in today?" With the description of the structural change since the 1990s including the undetected structural features and functions of "digital capitalism," this book gives an answer to the question. The New Left has to carry out a metamorphosis (and not an abolishment) of current capitalism. Contrary to a "red regression" of the old left, the New Left has the chance to successfully conduct the struggle and conversion of the destructive neo-liberal tendencies in our time. This also requires to argue about the dominance of the one-sided intellectual economic and political science ("intellectualism"). In this sense, this book is to be considered as a contribution to the manifesto of the New Left.
or
Not Currently Available for Direct Purchase