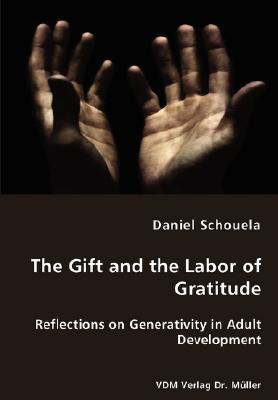 The Gift and the Labor of Gratitude (Paperback)
VDM Verlag Dr. Mueller E.K., 9783836435406, 116pp.
Publication Date: January 10, 2008
* Individual store prices may vary.
Description
Following Erik Erikson's contributions concerning the centrality of intergenerational relations in adult development, this book proposes that the emergence in adulthood of the capacity to give is dialectically linked to the capacity to feel grateful for the gifts one has received. This capacity to gratefully acknowledge that one has been the recipient of benefits bestowed by others is taken to be a complex developmental achievement. It requires both the recognition that one is situated temporally in a web of interpersonal relations and the simultaneous renunciation of the pursuit of self-sufficiency and invulnerability. In this connection, gratitude, and in turn the capacity to give, are viewed as the fruit of an ongoing labor by way of which persons sustain an awareness of their indebtedness, overcome their sense of inequality in reference to their benefactors, and come to experience themselves as having something of value to transmit to others. This book is addressed to researchers and clinicians concerned with emotional development in adulthood and, more generally, to individuals who wish to reflect upon the dynamics of personal transformation in the latter half of life.