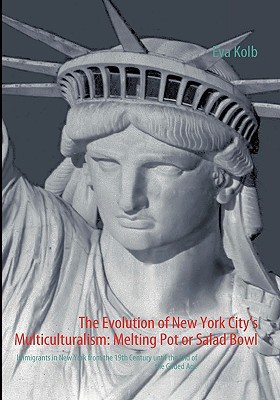 The Evolution of New York City's Multiculturalism (Paperback)
Melting Pot or Salad Bowl
Bod, 9783837093032, 162pp.
Publication Date: March 24, 2009
* Individual store prices may vary.
Description
This book deals with the formation of New York City's multicultural character. It draws a sketch of the metropolis' first big immigration waves and describes the development of immigrants who entered the New World as foreigners and strangers and soon became one of the most essential parts of the city's very character. A main focus is laid upon the ambiguity of the immigrants' identity which is captured between assimilation and separation, and one of the most important questions the book deals with is whether the city can be seen as one of the world's greatest melting pots or just as a huge salad bowl inhabiting all kinds of different cultures. The book approaches this topic from an historical and a fictional point of view and concentrates on personal experiences of the immigrants as well as on the cultural impact immigration had on the megalopolis New York.