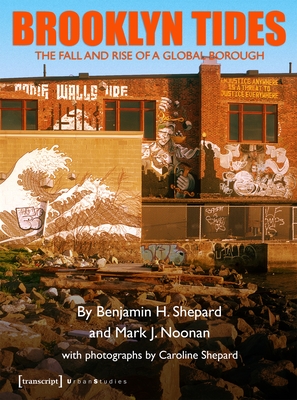 Brooklyn Tides (Paperback)
The Fall and Rise of a Global Borough (Urban Studies)
Transcript Verlag, Roswitha Gost, Sigrid Noke, 9783837638677, 230pp.
Publication Date: May 29, 2018
* Individual store prices may vary.
About the Author
Benjamin Shepard is a professor of human services at New York City College of Technology, located across the street from Brooklyn Bridge in the epicenter of a rapidly transforming downtown Brooklyn. Much of Shepard's scholarship is based on the ethnographic study of social services and social movements in New York. His books include Rebel Friendships, The Beach Beneath the Streets, and From ACT UP to the WTO: Urban Protest and Community Building in the Era of Globalization. Mark Noonan is professor of English at New York City College of Technology. He is author of Reading the Century Illustrated Monthly Magazine: American Literature and Culture, 1870-1893 (2010) and coeditor of The Place Where We Dwell: Reading and Writing About New York City (2012).
or
Not Currently Available for Direct Purchase