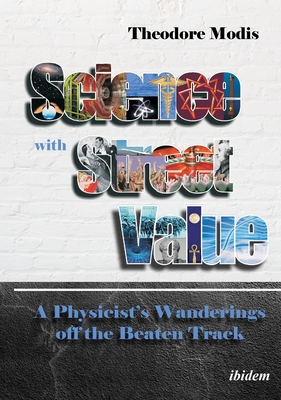 Science with Street Value
A Physicist's Wanderings Off the Beaten Track
Paperback

* Individual store prices may vary.
Description
In his groundbreaking book, Predictions: Society's Telltale Signature Reveals the Past and Forecasts the Future, Theodore Modis showed readers a fascinating new way to understand our society and ourselves by applying fundamental scientific concepts to predicting social phenomena. Now he pushes his physics-applied-to-life approach further and unearths street value in scientific findings. He shows that some fundamental truths cast into scientific laws are ubiquitous and enter our lives in subtle ways that we may not be aware of. In a kind of twenty-first century version of Plato's dialogues he offers new insights on life's many possibilities and ambiguities everywhere from managing business and personal relationships to finding purpose in one's existence. This book will titillate the mind of all science-friendly readers.
Ibidem Press, 9783838214474, 238pp.
Publication Date: October 20, 2020
About the Author
Theodore Modis was born in Greece. At the age of eighteen he won a full scholarship to study in the United States. He received a Masters in Electrical Engineering and a PhD in Physics, both from Columbia University, New York. He carried out research in particle-physics experiments at Brookhaven National Laboratory and afterward at CERN in Europe. Later he switched to industry and worked at Digital Equipment Corporation as the head of a Management Science consultants group. Ten years later he founded his own consulting company, Growth Dynamics, in Geneva. He is author/co-author to over one hundred articles in scientific and business journals and ten books translated into a number of languages. He has on occasion taught at Columbia University, the University of Geneva, the European business schools INSEAD and IMD, and the leadership school DUXX in Monterrey, Mexico. He lives in Lugano, Switzerland. For more info visit www.growth-dynamics.com