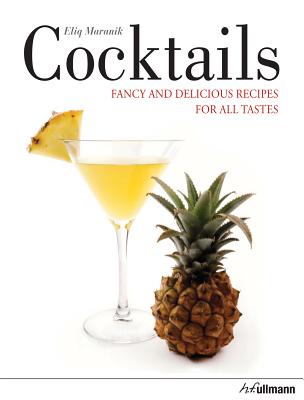 Cocktails (Hardcover)
Fancy and Delicious Recipes for All Tastes
H F Ullmann, 9783848002849, 159pp.
Publication Date: April 15, 2013
* Individual store prices may vary.
Description
Do you fancy a cocktail party? Then this book is the best basis for a successful evening with your friends. The 124 classic and innovative recipes within invite you to mix and experiment. Organized by Cocktails, Short Drinks, Frozen Cocktails, Shots, Long Drinks, Hot and After-Dinner Drinks, and Non-alcoholic Drinks, the book offers cocktails and mixed drinks for differing tastes and occasions. Each recipe comes with a short informative text with interesting facts about the drink's history or other background information. Plus, there are tips for the presentation and modification of the recipes. Photographs show how to present the drinks originally and elegantly. Cocktails is completed with an informative appendix with a register for spirits and names, and an overview table for the 58 most important liquors, their ingredients, and flavors.
About the Author
Eliq Maranik worked in gastronomy for five years before becoming a freelance art director in book production, then specializing in high-quality culinary publications as managing editor. Her first book, Cocktails, was awarded the Gourmand Cookbook Award as the best cocktail book in Sweden.
or
Not Currently Available for Direct Purchase