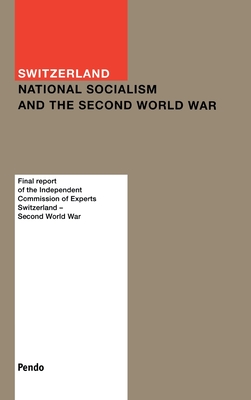 Switzerland (Hardcover)
National Socialism and the Second World War: Final Report of the Independent Commission of Experts
Berghahn Books, 9783858426031, 560pp.
Publication Date: February 1, 2003
* Individual store prices may vary.
Description
In continuation of a long-standing national self-image, Switzerland saw itself after 1945 as a "small neutral state," which because of its will to resist and a clever policy managed not to be drawn into the Second World War. However, this self-image has been the subject of an increasingly heated debate since the 1970s. The argument that Switzerland had above all been a "victim of developments in world politics," was increasingly confronted with the counter-argument that this country had aided the perpetrators in important - mainly economic - areas. More recently, dealings in looted gold and the issue of dormant bank accounts and stolen cultural assets have come into focus, in addition to inquiries into the mysterious disappearance of the assets of victims of persecution and extermination.
In this situation, the Swiss Parliament and Government set up, at the end of 1996, an internationally composed Independent Commission of Experts whose five-year assignment was to investigate these allegations in their historical and legal context. Thanks to the unique privilege of access to archives, it was possible for the first time to overcome the obstacle of Swiss banking secrecy - believed to be insurmountable until then - and to extend the research to the archives of banks and other companies. A crucial document on 20th-centruy European history, this volume presents the full and final report of the Commission, illustrating Switzerland's predicament as a country not only with strong economic, but also close cultural ties to Germany, the neighbor that threatened the country's very survival. A multifaceted picture emerges of the challenges of those dark years - challenges that Switzerland met with varying degrees of success.
Distributed for Pendo Verlag, Switzerland
or
Not Currently Available for Direct Purchase