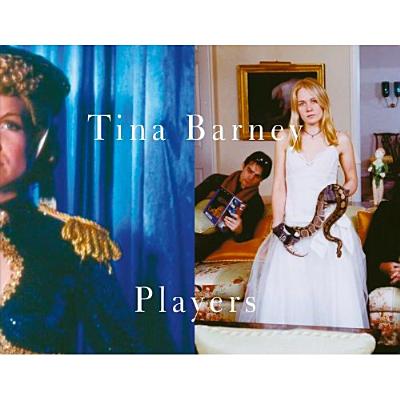 Tina Barney: Players (Hardcover)
Players
Gerhagerrd Steidl, 9783865219954, 96pp.
Publication Date: September 30, 2010
* Individual store prices may vary.
or
Not Currently Available for Direct Purchase
Description
Tina Barney's earliest photographs were candid snapshots of her well-to-do relatives at home in and around New York, images that revealed both the familial relationships and material wealth she was accustomed to. During the 1980s, she became one of the first photographers to work in the "directional style" when she forfeited the spontaneous freedom of 35 mm for a more detail-oriented, large-format technique that recalled nineteenth-century portraiture. In her two previous volumes, Barney chose to look at American families and their milieu, then carried on this examination of families in Europe. This new collection, "Players," sees Barney expand her subject matter to include fashion, performers and actors, as well as her own circle of friends. Emboldened by the cacophony of the set and the stage, Barney has here embraced a more casual aesthetic that is no less visually exhilarating. In "Players," she combines commercial assignments dating back as far as 1988 with editorial, fashion and portrait photography, selections from her personal work completing the mix. The result is refreshing, revealing and curious. Barney has always been fascinated by the circumstances in which her subjects operate; whether performing publicly or privately, they are all "players." Editor and designer Chip Kidd has translated that excitement to the pages of this volume, to which Michael Stipe has contributed a poetical commentary.
Advertisement