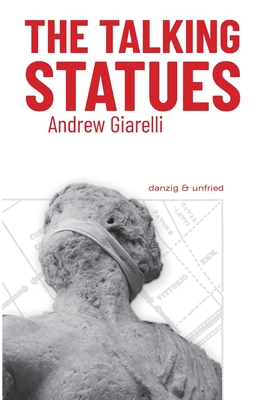 The Talking Statues
Paperback

* Individual store prices may vary.
Description
What does the message on battered ancient Roman statue Pasquino mean, and why is it seemingly addressed to Charlie Sala, an American scholar writing a book about the city's "talking statues"? Together with enigmatic Czech lighting designer Pavlina Herecov , he will be pulled into the world of pasquinisti, the ragged and erudite crew of street poets preserving a 500-year-old tradition against black marketeers who are using the statues to sell pillaged Near Eastern artifacts. Featuring centuries-old street lore and climaxing in a 21st century light show that makes the statues speak once more, The Talking Statues twists through historical and literary labyrinths against a savory Roman backdrop.
Danzig & Unfried, 9783902752796, 304pp.
Publication Date: March 15, 2021