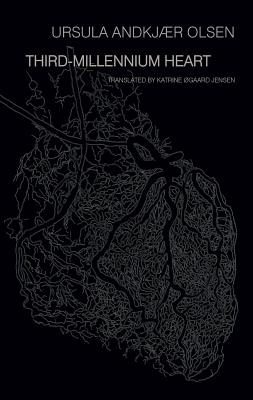 Third-Millennium Heart (Paperback)
Action Books / Broken Dimanche Press, 9783943196450, 210pp.
Publication Date: September 15, 2017
* Individual store prices may vary.
Description
Poetry. Women's Studies. Translated from the Danish by Katrine Ogaard Jensen. With black humor and cutting logic, THIRD- MILLENNIUM HEART explores the confounding nature of power and desire, the problem of asserting a feminist alternative without recapitulating patriarchal power structures: "The goal is to weaken every trace of odor. It will cost me my victory scent." Yet Olsen's ambivalence entails an embryonic potential: uncoupled from all normative arrivals, her syntax sprouts with mutant possibility, one nimbly conveyed by translator Jensen's flexible touch. From the darkness of this "comajubilation," in a stutter-step of declarations and retractions, THIRD MILLENNIUM HEART is a work of radical re- conjuration: "Together we will beat / in the great DELTA." A co-publication with Broken Dimanche Press (Berlin).