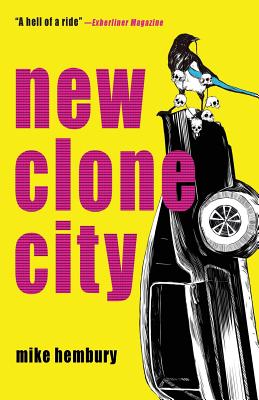 New Clone City (Paperback)
Wild Word, 9783947555055, 328pp.
Publication Date: May 30, 2018
* Individual store prices may vary.
Description
"A hell of a ride"--Exberliner magazine
An urban fiction thriller set in a cyberpunk world, New Clone City tells the story of a down-at-heel metropolis. A melting pot of tribes, technology, poverty, and chaos. New Clone City is a rollicking compulsive read, as queer and captivating as its inhabitants.
This is a slipstream world where a refugee crisis looms, the environment is in chaos, and an authoritarian political movement threatens the very fabric of the city. These dark forces battle a colourful cast of heroes, from anarchist rednecks to genderfluid sex workers.
Mike Hembury's prose is urgent, sexy and "unprecedented." Sharp and poetic, compelling and passionate, the political and environmental themes resonate for these troubling times. This is a novel to be read today.