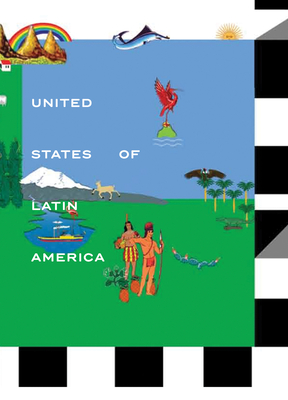 United States of Latin America (Paperback)
Sternberg Press, 9783956792243, 148pp.
Publication Date: September 2, 2016
* Individual store prices may vary.
Description
This publication documents the exhibition "United States of Latin America," held at the Museum of Contemporary Art Detroit (MOCAD), in collaboration with the Kadist Art Foundation. Bringing together their shared and ongoing engagement with artistic practices from Latin America, Jens Hoffmann and Pablo Le n de la Barra have assembled one of the most significant contemporary survey's of recent art from the region.
Hoffmann and de la Barra's project draws attention not only to the geographic territories of Latin America itself, but also to its relation within the wider scope of the Americas, and its position in a global artistic context. This book offers a framework for critical insight into artworks dealing with crucial social, industrial, or ecological concerns, and also for interrogating the very categories and terminologies used to construct the notion of Latin America.
This catalogue includes a conversation between Stefan Benchoam, Fernanda Brenner, Eduardo Carrera, Camila Marambio, and Marina Reyes Franco (moderated by Heidi Rabben), a glossary, a reflective essay by Hoffmann "after the fact," and images from the exhibition.
Copublished with Museum of Contemporary Art Detroit and Kadist Art Foundation
Contributors
Stefan Benchoam, Fernanda Brenner, Eduardo Carrera, Jens Hoffmann, Pablo L on de la Barra, Camila Marambio, Heidi Rabben, Marina Reyes Franco
or
Not Currently Available for Direct Purchase