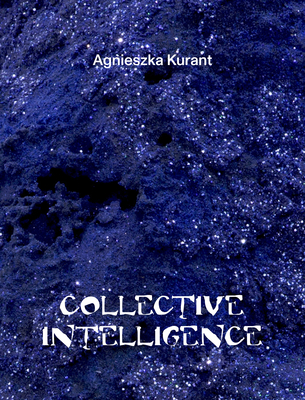 Agnieszka Kurant
Collective Intelligence
Hardcover

* Individual store prices may vary.
Description
Newly commissioned texts on the work of the artist Agnieszka Kurant by Anselm Frank, Caroline A. Jones, Franco (Bifo) Berardi, and others.
Agnieszka Kurant: Collective Intelligence explores the artist's work over the last ten years, examining her interdisciplinary practice, which focuses on collective intelligence—a phenomenon observed in bacteria, animals, social movements, internet, cities, and inside our brains—where novel forms emerge in unpredictable ways out of interactions among thousands of elements or agents in a complex system.
This book brings together newly commissioned texts by some of the most renowned thinkers in their fields: curator and writer Anselm Franke, art historian Caroline A. Jones, media theorists Jussi Parikka and Matteo Pasquinelli, anthropologists Stefan Helmreich and Tobias Rees, philosophers Rosi Braidotti, Franco (Bifo) Berardi, Manuel Delanda, and Yuk Hui, science writer Philip Ball, writers Elvia Wilk and Esther Leslie, science fiction writer Ted Chiang, and many others.
Contributors
Philip Ball, Franco (Bifo) Berardi, Rosi Braidotti, Ted Chiang, Anselm Franke, Stefan Helmreich, Stefanie Hessler, Yuk Hui, Jenny Jaskey, Caroline A. Jones, Manuel de Landa, Esther Leslie, Jussi Parikka, Matteo Pasquinelli, Tobias Rees, Elvia Wilk, and others
Copublished with the Berggruen Institute
Sternberg Press, 9783956795299, 400pp.
Publication Date: December 7, 2021
About the Author
Stefanie Hessler, Director of Kunsthall Trondheim in Norway, is a curator, writer, and editor. She has curated exhibitions by artists including Joan Jonas, Armin Linke, Marjetica Potrč, Christine Sun Kim, and Jenna Sutela.

Jenny Jaskey is the Director and Curator of the Artist's Institute, New York, where she has worked with artists including Pierre Huyghe, Carolee Schneemann, Lucy McKenzie, Haim Steinbach, and Fia Backström.