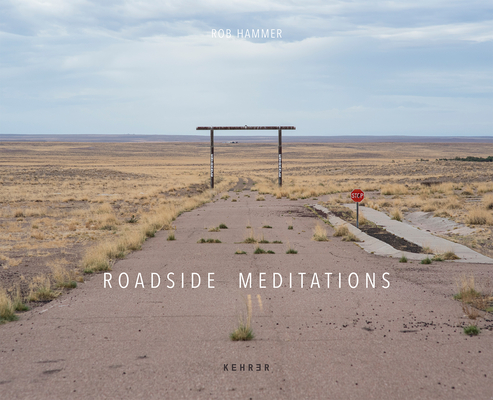 Roadside Meditations
Hardcover

* Individual store prices may vary.
Description
Breathtaking images of a road trip through the peerless landscapes of America Rob Hammer is a seasoned photographer. Besides his successful commercial career, he developed a rich body of personal work that revolves around his numerous road trips through his homeland, America. Roadside Meditations is a subtle reflection on the natural and sometimes mundane beauty of this vast country. His images speak about the freedom to be on the road, about the educational, transformative, and meditative character of the time spent traveling. Hammer's intuitive and nuanced photographs can be read as metaphors for the human psyche. At the same time, they are candidly capturing the passing of time reflected in the manmade structures within the landscape. Like a road trip, the sequence of images lines up to become a road itself, on which the viewer's eye travels and experiences the inimitable American landscape.
Kehrer Verlag, 9783969000700, 128pp.
Publication Date: March 28, 2023
About the Author
Rob Hammer is a commercial photographer based in San Diego, California. He is best known for his dramatic style of shooting professional athletes and unique way of documenting adventure. Rob has been featured on CBS, The Guardian, Reader's Digest, the Chicago Tribune, the San Diego Union Tribune, Barber Evo Magazine, and countless other international publications.