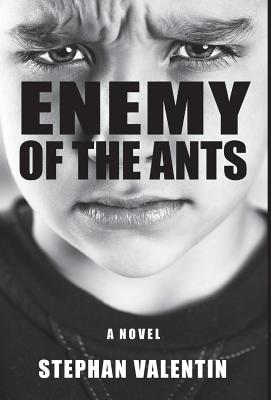 Enemy of the Ants
Hardcover

* Individual store prices may vary.
Description
Ants beware. When Jonas opens his box of matches, there's nowhere to hide. Not only is Jonas an enemy to ants, he hates cats, dogs, snails, cows ... and his grandmother, too. The boy's violent behaviour towards animals and other children is fuelled by frustration and anger. He worships his mother, but her undivided attention is hard to secure with all those "uncles" flitting in and out of their lives, not to mention the imminent new arrival whom Jonas has labelled the "football." When Jonas and his mother run away to grandmother's farm following a violent incident at their home, the little boy's world is turned on its head. His hateful grandmother spies on his every move from behind her bedroom curtains, his pregnant mother picks up a new man and the football is about to make its debut. Then Jonas gets involved with strange little Sarah, and a series of tragic events begins to unfold ... With literary finesse, Stephan Valentin examines the distress of a lonely child whose behaviour mirrors society's indifference to his plight.
"A child deprived of love is a star without a sky. Readers of this book will succumb, as I did, to its distinctive lure. It says everything there is to say without feeling the need to explain. "-Vassilis Vassilikos
"An enthralling book. Valentin's whirlwind narrative offers plenty of food for thought." -Suddeutsche Zeitung
"Stephan Valentin describes a child's world with words that are simple, blunt and genuine. Impeccable." -Lettera.com
"We cannot help but be won over by Jonas' distress, his acute loneliness, and by the tragedy that unfolds." -LE MONDE de l'education
"A miniature linguistic masterpiece - moving, courageous and poetic." -Berlingske Tidende.
Pfefferkorn, 9783980729802, 126pp.
Publication Date: September 10, 2013