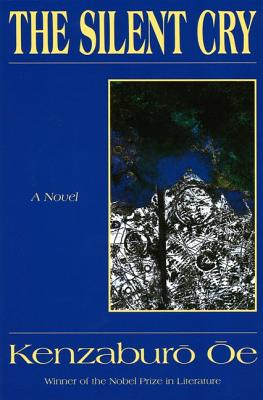 The Silent Cry (Paperback)
Kodansha, 9784770019653, 288pp.
Publication Date: October 1, 1994
* Individual store prices may vary.
or
Not Currently Available for Direct Purchase
Description
The Silent Cry traces the uneasy relationship between two brothers who return to their ancestral home, a village in densely forested western Japan. While one brother tries to sort out the after-effects of a friend's suicide and the birth of a retarded son, the other embarks on a quixotic mission to incite an uprising among the local youth. Oe's description of this brother's messianic struggle to save a disintegrating local culture and economy from the depredations of a Korean wheeler-dealer called "The Emperor of the Supermarkets" is as chillingly pertinent today as it was when first published in 1967. Powerful and daring, The Silent Cry is a thoroughly compelling classic of world literature.
About the Author
KENZABURO OE was born in 1935 in a village in Shikoku, an island off the southwest coast of mainland Japan. After studying French literature at Tokyo University, he won his first literary award-the coveted Akutagawa Prize-for a short story, "The Catch." A writer committed to both literary and humanitarian causes, his output has included (in English) A Personal Matter, The Silent Cry, Teach Us to Outgrow Our Madness, The Pinch Runner Memorandum, and Nip the Buds, Kill the Kids. These and other works of his have been widely translated, not only in Europe and Russia but in several Asian countries. Oe, who won the Nobel Prize in 1994, lives in Tokyo with his wife and three children. The translator, JOHN BESTER, is one of the foremost translators of Japanese fiction. In 1990 he received the first Noma Translation Award for his English version of a short-story collection by Yukio Mishima entitled Acts of Worship.
Advertisement