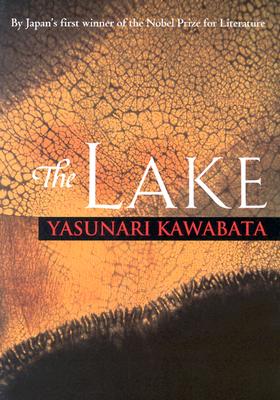 The Lake (Paperback)
Kodansha International, 9784770030016, 168pp.
Publication Date: July 1, 2004
Other Editions of This Title:
Paperback (6/1/1980)
* Individual store prices may vary.
Description
The Lake is the history of an obsession. It traces a man's sad pursuit of an unattainable perfection, a beauty out of reach, admired from a distance, unconsummated. Homeless, a fugitive from an ambiguous crime, his is an incurable longing that drives him to shadow nameless women in the street and hide in ditches as they pass above him, beautiful and aloof. For their beauty is not of this world, but of a dream-the voice of a girl he meets in a Turkish bath is "an angel's," the figures of two students he follows seem to "glide over the green grass that hid their knees." Reality is the durable ugliness that is his constant companion and is symbolized in the grotesque deformity of the hero's feet. And it is the irreconcilable nature of these worlds that explains the strangely dehumanized, shadowy quality of the eroticism that pervades this novel. In a sense The Lake is a formless novel, a "happening," making it one of the most modern of all Kawabata's works. Just as the hero's interest might be caught by some passing stranger, so the course of the novel swerves abruptly from present to past, memory shades into hallucination, dreams break suddenly into daylight. It is an extraordinary performance of free association, made all the more astonishing for the skill with which these fragments are resolved within the completed tapestry.
About the Author
YASUKUNI KAWABATA was born in 1899. He described himself as a child "without home or family" and became, in the novelist Mishima's words, "a perpetual traveler." He lost his parents in infancy, his grandmother and only sister died shortly afterward, and he was fourteen when his grandfather died. From the following year he lived in a middle-school dormitory, and in 1917 he left his native Osaka to join the First High School in Tokyo. His earliest known work, a diary he kept at the age of fourteen about the last few weeks before his grandfather's death, is disturbing for someone so young and reflects the same cold pathos that marks his later fiction. His reputation, however, was not really made until the publication of a short novel in 1927, The Izu Dancer, which describes a brief encounter between a high-school student and the child dancer of the title. Probably his best-known work, Snow Country, was completed in 1947 and deals with an affair between a Tokyo dilettante and a hotspring geisha; its evocation of the loneliness and sadness of life has served, more than any other of his novels, to establish the Kawabata image. The Lake itself belongs to his most productive decade following the end of World War II and was first serialized in 1954, along with two other major works, The Master of Go and The Sound of the Mountain. His last two novels, House of the Sleeping Beauties and The Old Capital, were both published in the early sixties, the former being a memorable story of an old man who spends four nights in a brothel with young girls drugged into a sleep from which they cannot be awakened. Kawabata was made the first Japanese Nobel laureate for literature in 1968, and committed suicide alone in his apartment near the sea in 1972. The Translator: REIKO TSUKIMURA, Professor Emeritus at the University of Toronto, was born in Tokyo and studied at Japan Women's University. She received a Ph.D. in comparative literature from Indiana University and has held academic positions at the University of British Columbia, Harvard University, the University of Minnesota, and the University of Toronto, where she taught for twenty-one years. Now retired, she continues to conduct research on Japanese literature and Buddhism, and to lecture on haiku in the Continuing Studies Program, University of Victoria, while enjoying her hobbies of year-round gardening, hiking, and painting. Her many articles in English and Japanese deal with the dynamic interplay between Japanese and Western culture and between tradition and modernity. She has translated, among other works, I Am Alive: The Tanka Poems of Goto Miyoko, 1898-1978 (1988) and Sengai: Master Zen Painter. She also edited, and wrote the introduction for, Life, Death and Age in Modern Japanese Fiction (1978).
or
Not Currently Available for Direct Purchase