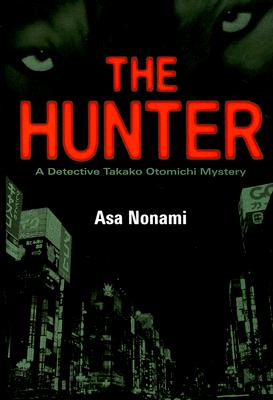 The Hunter
A Detective Takako Otomichi Mystery
Hardcover

* Individual store prices may vary.
Description
In The Hunter, the first English translation of the atmospheric, gritty and character-driven work of prize-winning, bestselling Japanese writer Asa Nonami, American readers are introduced to Takako Otomichi, a strong, complex female detective reminiscent of Sara Paretsky's V.I. Warshawski and Marcia Muller's Sharon McCone.
Takako is a former motorbike patrolwoman-turned-detective who is partnered with an older, seasoned, misogynist detective in a murder investigation. Their search reveals that the victim ran a dating club for men to meet high-school girls, and had previously been involved in the nightclub underworld of Roppongi. Before long, the case is linked to another death, this time apparently the result of an attack by a large dog. As Takako and Takizawa question experts in kennel clubs and police dog training centers, the dog strikes again. They soon realize that the animal responsible is actually half-dog, half-wolf. The trail leads to Kasahara, a former police dog handler; his deeply troubled daughter; and the shocking revelation that Kasahara had owned and trained a wolf-dog called Hayate to kill on command. But Hayate has escaped and is killing on his own. As Takako becomes increasingly fascinated with this highly intelligent, dangerous creature, she must use all her wits and insight to track down and stop Hayate before he strikes again.
The Hunter is sophisticated, challenging and evocative noir mystery fiction and is sure to have readers clamoring for more books in the Takako Otomichi series.
Kodansha, 9784770030252, 269pp.
Publication Date: February 1, 2007
About the Author
ASA NONAMI was born in Tokyo in 1960, and won the first Japanese Mystery and Suspense Award with her debut novel A Happy Breakfast in 1988. The Hunter was awarded the prestigious Naoki prize in 1996, and has been translated into Chinese and Korean. She is best known for mystery and suspense, although she writes in various genres and now has around fifty works published.
or
Not Currently Available for Direct Purchase