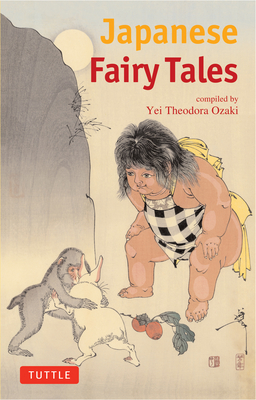 Japanese Fairy Tales (Tuttle Classics) (Paperback)
Tuttle Publishing, 9784805308813, 256pp.
Publication Date: May 15, 2007
Other Editions of This Title:
Paperback (11/14/2016)
Paperback (7/12/2017)
Paperback (10/17/2017)
Paperback (1/7/2014)
Paperback (12/17/2018)
Paperback (5/4/2016)
Paperback (1/27/2017)
Paperback (12/25/2014)
Paperback (10/24/2014)
Paperback (10/6/2016)
Paperback (4/8/2018)
Paperback (3/9/2010)
Paperback (11/11/2017)
Paperback (10/28/2014)
Paperback (4/11/2014)
Paperback (2/27/2017)
Paperback (3/18/2014)
Paperback (5/7/2010)
* Individual store prices may vary.
Description
This colorfully illustrated multicultural children's book presents Japanese fairy tales and other folk stories--providing insight into a rich literary culture.
The rich world of Japanese fantasy is very apparent in
Japanese Fairy Tales
, a compilation of twenty-two favorite stories from the land of the rising sun. A fantastic selection of ghouls, goblins and ogres, sea serpents and sea kings, kindly animals and magic birds, demons and dragons, princes and princesses hide within these pages. These beautifully illustrated stories, retold for an international audience, provide children with an insight into the traditional culture, morals and environment of Japan.
Japanese children's stories include:
"Momotaro, or the Story of the Son of a Peach"
"The Jellyfish and the Monkey"
"The Mirror of Matsuyama"
"The Bamboo Cutter and the Moon Child"
"The Stones of Five Colors and the Empress Jokwa"
And many more