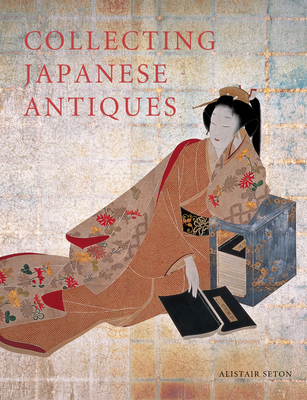 Collecting Japanese Antiques (Paperback)
Tuttle Publishing, 9784805311226, 303pp.
Publication Date: September 10, 2010
Other Editions of This Title:
Hardcover (7/15/2004)
* Individual store prices may vary.
Description
Collecting Japanese Antiques is an excellent overview of the uniquely Japanese aesthetic and how it relates to Japanese culture.
From the time Japan started trading with the West in the sixteenth century, Japanese arts and crafts have intrigued and delighted Westerners, especially lacquer, screens, swords and porcelain. Antique hunters will benefit from the practical and cautionary advice in this book; newcomers will appreciate information on the basics of collecting Japanese antiques; while other sections might reawaken interest in experienced collectors. Striking photographs throughout make this art and antiques book a must for collectors and lovers of Japanese art. Chapters include:
Japan's Art Heritage
Collecting for Fun and with Wisdom
Screens and Scrolls
Ukiyo-e and Other Prints
Sagemono
Ceramics
Furniture
Textiles
Lacquerware
Cloisonne
Sculpture and Metalwork
Swords and Armor
Tea Ceremony Utensils
Dolls
Flower Baskets
About the Author
Alistair Seton graduated from Oxford University and Aberdeen College of Education and spent five years in Arab and West African countries (where he was also a collector) before coming to Japan in 1972. Since then, he has taught at various universities and was a guest lecturer for eight years at Kobe University. He is a professor at Tezukayama Gakuin University. In 1993 he founded and still edits Daruma, a quarterly magazine on Japanese antiques and art. In addition to several books on drama, songs, and Japanese vocabulary, he is the author of Igezara Printed China, the first study of non-handpainted Japanese porcelain. He lives in Kobe with his university professor wife and two children.
or
Not Currently Available for Direct Purchase