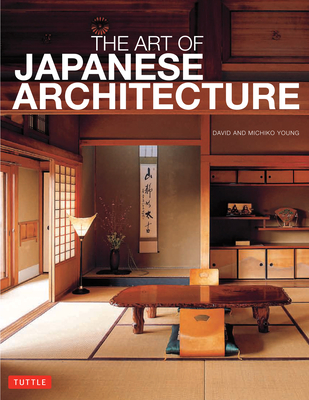 Art of Japanese Architecture (Paperback)
Tuttle Publishing, 9784805313022, 176pp.
Publication Date: August 5, 2014
Other Editions of This Title:
Hardcover (3/12/2019)
* Individual store prices may vary.
Description
By examining the Japanese history of buildings and building designs from prehistory to modern day, lovers of Japan will develop a deeper understanding and appreciation of this island country. Simplicity, sensitivity to the natural environment, and the use of natural materials are the hallmarks of Japanese architecture. The Art of Japanese Architecture provides a broad overview of traditional Japanese design in its historical and cultural context. It begins with a discussion of prehistoric dwellings and concludes with a description of modern Japanese buildings. Critical historical influences and trends--notably the introduction of Buddhist culture from Korea and China, the development of feudalism, and the impact of modern Western styles of building--are all discussed in detail as facets of Japanese design. Through all of these changes, a restrained architectural tradition developed in marked contrast to an exuberant tradition characterized by monumentality and the use of bold colors. The book provides tremendous insights into the dynamic nature of Japanese architecture and how it reflects an underlying diversity within Japanese culture. The book is profusely illustrated with over 370 color photographs, woodblock prints, maps, diagrams, and specially commissioned watercolors. A classic in the making, The Art of Japanese Architecture will be sure to enlighten and delight readers.
About the Author
David Young obtained his Ph.D. from Stanford before teaching anthropology at the University of Alberta in Canada. Michiko (Kimura) Young graduated from Kyoto University of Foreign Studies before moving to Canada, where she worked for many years in the international affairs office at the University of Alberta. The Youngs co-authored The Art of the Japanese Garden. They now live on Gabriola Island off the west coast of Canada. www.JapaneseAesthetics.com Tan Hong Yew obtained a degree in fine arts in 1996 from the Kuala Lumpur College of Art in Malaysia. Since then he has contributed to many group exhibitions. He works as a freelance illustrator, specializing in architectural illustrations.