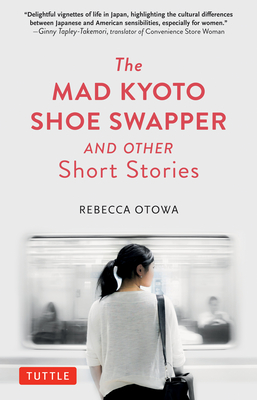 The Mad Kyoto Shoe Swapper and Other Short Stories (Hardcover)
Tuttle Publishing, 9784805315514, 160pp.
Publication Date: March 24, 2020
* Individual store prices may vary.
Description
Short stories about Japan from the unique perspective of an American author who has married into a traditional Japanese family from Kyoto
Black & white illustrations in every story make this an attractive gift book
Stories deal with universal themes of love, marriage, death, and family conflict against an exotic Japanese backdrop
Stories are between 5-15 pages
Both fiction and nonfiction stories, though all are inspired by firsthand experiences and stories from friends & family (for example, 'The Mad Kyoto Shoe Swapper' stemmed from the author having her shoes stolen at a temple, while 'Rhododendron Valley' recounts a true story from her neighborhood)
'The Rescuer' was named one of the Best Asian Short Stories 2018
About the Author
Rebecca Otowa was born in California, and studied Japanese Language and Culture at the University of Queensland in Australia. In 1978 she went to Japan, and never left. After graduating from Otani University in Kyoto, with an MA in Buddhism, she married the 19th-generation heir to a country estate nearby. In the years since, she has brought up two sons, taught university-level English, played music, acted on stage and kept a vegetable garden, but she eventually returned to her two great loves--writing and drawing. Besides two books At Home in Japan (2010) and My Awesome Japan Adventure (2013), she has been a translator and columnist and has organized two shows of her paintings.