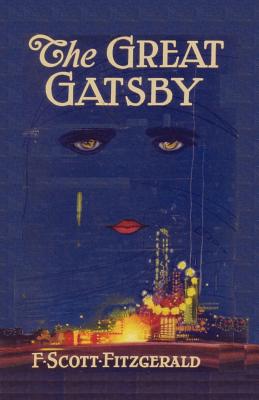 The Great Gatsby (Paperback)
Ishi Press, 9784871878401, 210pp.
Publication Date: July 27, 2009
Other Editions of This Title:
Paperback (9/30/2004)
Paperback (10/27/2020)
Hardcover (6/30/2020)
Paperback (6/22/2020)
Paperback (5/30/2010)
Paperback (4/8/2020)
Paperback (1/13/2021)
Paperback (6/30/2020)
Paperback (6/15/2013)
Hardcover (6/30/2020)
Paperback (1/1/2014)
Hardcover (6/1/1996)
Paperback (1/19/2020)
Hardcover (8/1/2019)
Paperback (5/6/2020)
* Individual store prices may vary.
Description
The Great Gatsby is regarded as "The Great American Novel." An original edition recently came up for auction. The winning bid was One Hundred Fifty-Five Thousand Dollars, before the auction house premium was added. After the Auction House Premium of 22% was added, the total came to $189,100. Since I was present at the auction, I can tell you who submitted the winning bid of $155,000. Indeed, the cover is the most famous part of the book. The cover of The Great Gatsby is among the most celebrated pieces of jacket art in American literature. Francis Cugat was commissioned to illustrate the book while Fitzgerald was in the midst of writing it. The cover was completed before the novel, with Fitzgerald so enamored of it that he told his publisher he had written it into the novel. Little is known of Francis Cugat other than that he was the older brother of famous Cuban bandleader Xavier Cugat. After several initial sketches of various completeness, Cugat produced a pair of eyes hovering over the bright lights of an amusement park. The woman has no nose but full and voluptuous lips. Descending from the right eye is a green tear. The irises depict a pair of reclining yellow nudes.