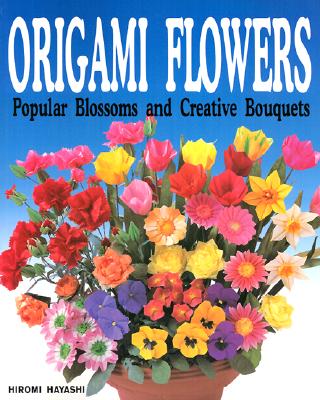 Origami Flowers (Paperback)
Popular Blossoms and Creative Bouquets
Kodansha, 9784889961164, 114pp.
Publication Date: April 4, 2003
* Individual store prices may vary.
Description
This special book tells you how to turn ordinary, square origami paper into pentagons, hexagons and octagons, and then by using radial creases, into intricate flowers with five, six and eight petals or even doubled numbers of folded petals. With this book, you can make colorful, fancy potted flowers and ikebana out of store-bought origami paper by adding stems and leaves as shown. Paper, scissors, and imagination are all you need to decorate your home with blooming flowers of your own.
About the Author
HIROMI HAYASHI was born in Japan in 1963. While she loved origami just as much as any Japanese child would, it was not until her beloved daughter was hospitalized that she found that origami can encourage others. Just then, she encountered a book called Origami Kyoushitu-Hana -meaning paper-folding classroom for flowers-written by Dokuotei Nakamura, and was fascinated by the art of turning origami paper into flowers. She has been creating various flowers in her own style ever since, and now resides east of Tokyo, in Chiba City.
or
Not Currently Available for Direct Purchase