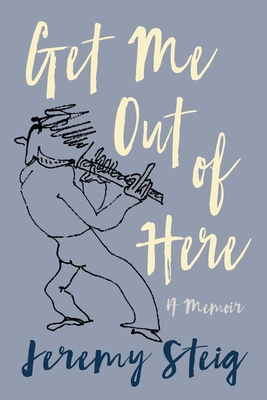 Get Me Out of Here
A Memoir
Paperback

* Individual store prices may vary.
Description
Jeremy Steig, the acclaimed jazz flutist, was just a teen when his life's path suddenly became clear to him. He soon jumped headlong into the jazz scene of Greenwich Village in the 1960s, where drugs flowed constantly, "free love" was encouraged, and musicians could make a living by simply passing a hat. He was also shaped by the influences of his talented and eccentric family'"'€'"including his father, cartoonist William Steig (the New Yorker and Shrek ); his mother, Liza, a brilliant painter; and his aunt, anthropologist Margaret Mead'"'€'"as well as the cult-like Reichian community his father was deeply involved in.
With dry wit and a blunt, unapologetic style, Jeremy offers his unique perspective on the events of his life, including a debilitating accident that almost derailed his career before it began, his groundbreaking debut album in 1963, playing for huge audiences around the world, money troubles and multiple divorces, his disappearance from the public eye, and his comeback in the twe.
Byroad Press, 9784991127915, 272pp.
Publication Date: April 1, 2020