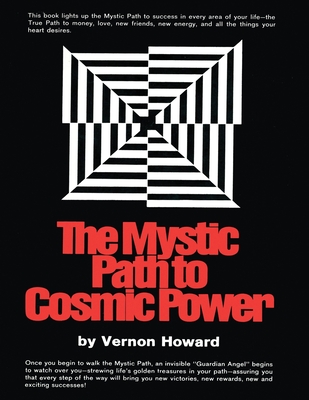 The Mystic Path to Cosmic Power
Paperback

* Individual store prices may vary.
Description
This book lights up the Mystic Path to success in every area of your life - the True Path to money, love, new friends, new energy, greater wisdom, and everything else your heart desires. And it is guaranteed to lead you to these things, because every step of the way is blessed with Cosmic Power. The Cosmic Power that comes from the center of the Universe, from the Source of all creation, from the Infinite Intelligence in Whose Mind all the things you want in life were first contemplated, as well as the way to obtain them. The Mystic Path is for men and women who are dissatisfied with things as they are, for those who hear a faint whisper that things can be entirely different. For the plain fact is, things can be miraculously different - every tick of the clock can bring new victories, new rewards, new and exciting successes that you can bask in and point to for all to see. If you will only let this book light up the Mystic Path to Cosmic Power for you, and by it be enlightened. What does the Mystic path reveal to you: There is a way out - the greatest secret on earth - The miraculous message of Mysticism - How to perform right action; The strange case of hypnotized humanity - How to wake up the world of wonder - The confessions of a famous nobleman - Your single greatest technique for newness - what the New Awakening does for you - How to walk the Mystic Path - How good things happen to you - Men who have walked he Mystic Path; How you can be happy right now - Your field of diamonds - How to contact Higher Power - Fifteen ways to gain new strength - Twenty special secrets - Answers to questions about love - How to handle difficulties with people; A vital secret for you - How pain magically disappears - Lights along the Mystic Path - and much, much more...
Parker Pub. Co, 9785243767477, 148pp.
Publication Date: June 7, 1985