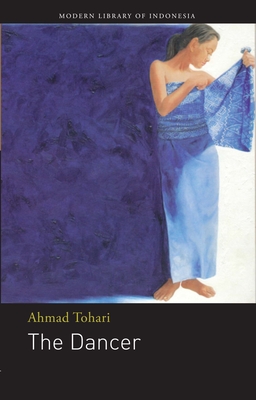 The Dancer
Novel
Paperback

* Individual store prices may vary.
Description
The Dancer, a trilogy, recounts the tumultuous days of mid-1960s Indonesia. It highlights the lives of Srintil, a dancer, and Rasus, a bewildered young man torn between tradition and political progress. Through experience, both learn the concept of shame and sin: Rasus after he leaves their village and journeys into the world and Srintil when the world finally comes crashing into her remote village. The Dancer gives a ground-level view of the political turmoil leading up to and following the coup in 1965. In 2011, a movie produced by Shanty Harman and directed by Ifa Irfansyah was made based on this trilogy.
Lontar Foundation, 9786029144215, 478pp.
Publication Date: December 1, 2012
About the Author
Ahmad Tohari (Author) Ahmad Tohari is the author of more than eleven novels. He has also written essays and short stories. His works have been translated into English, Dutch, German, Japanese, and Chinese. He received several national and international literary awards, including the S.E.A. Write Award and a fellowship through the International Writers Program in Iowa City. He is a well-known expert of Javanese folk arts.