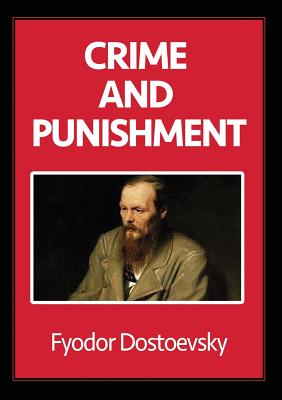 Crime and Punishment (Paperback)
SC Active Business Development Srl, 9786068846484, 546pp.
Publication Date: September 28, 2016
Other Editions of This Title:
Paperback (12/22/2016)
Paperback (1/4/2020)
Paperback (11/14/2018)
Paperback (1/4/2016)
Paperback (5/4/2017)
Paperback (1/14/2020)
Paperback (12/8/2019)
Paperback (2/17/2018)
Paperback (9/30/2018)
Paperback (10/1/2018)
Paperback (10/10/2016)
* Individual store prices may vary.
Description
Crime and Punishment focuses on the mental anguish and moral dilemmas of Rodion Romanovich Raskolnikov, an impoverished St. Petersburg student who formulates and executes a plan to kill a hated, unscrupulous pawnbroker for her money, thereby solving his financial problems and at the same time, he argues, ridding the world of evil.
Crime and Punishment is considered by many as the first of Dostoevsky's cycle of great novels, which would culminate with his last completed work, The Brothers Karamazov, shortly before his death.