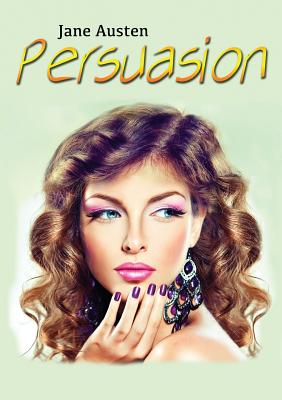 Persuasion (Paperback)
SC Active Business Development Srl, 9786069832974, 220pp.
Publication Date: April 25, 2017
Other Editions of This Title:
Paperback (9/3/2015)
Paperback (11/5/2011)
Paperback (2/17/2014)
Paperback (7/18/2015)
Paperback (5/12/2013)
Paperback (3/4/2016)
Paperback (9/19/2014)
Paperback (6/28/2016)
Paperback (4/27/2015)
Paperback (4/16/2014)
Paperback (10/30/2018)
Paperback (1/31/2019)
Paperback (9/15/2014)
Paperback (9/5/2013)
Paperback (10/15/2015)
Paperback (10/23/2015)
Paperback (5/14/2014)
* Individual store prices may vary.
Description
Anne Elliot is a perfect catch. Born to a landed family, she's observant and intelligent. When Anne came of age, she accepted a proposal from the ambitious officer Frederick Wentworth. Unfortunately, Wentworth's modest means made him a poor choice for the Elliot family, and Anne was persuaded to call off the engagement. One refused marriage and nearly a decade later, Anne has not forgotten about Wentworth. Little does she know that her fortune is about to change.
When the Elliots make ill-advised investments and lose their money, they are forced to rent out their ancestral home and move to Bath. There, Anne once again meets Wentworth, who is now a captain, in what could be her second and final chance at love and marriage. Buttressed by the author's humane characterization and sharp social commentary, Persuasion is a must-read for any Jane Austen fan.