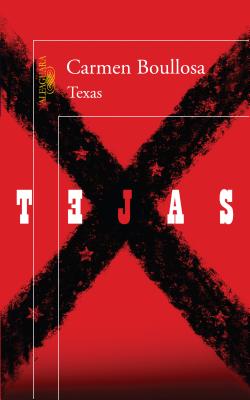 Texas (Paperback)
Alfaguara, 9786071123688, 602pp.
Publication Date: January 1, 2013
* Individual store prices may vary.
Description
Texas es una historia de hombres armados por necesidad o por gusto y de mujeres indomitas, cronica de vaqueros y apaches, de afroamericanos e inmigrantes de distintos origenes, de comancheros y cautivos, de esclavistas e insurgentes. Desde esa porcion de Mexico que se convirtio en Estados Unidos y retratando decenas de personajes, en esta novela se cuenta un gran robo que para muchos sigue siendo una herida abierta. ENGLISH DESCRIPTION Negotiations for the loss of half of the Mexican territory began in Texas. Mexicans living in that land found themselves in another country, whose population, avid for their lands, wanted them gone. This is a story of armed men and daring women, Indians and cowboys, African-Americans and immigrants, supporters of slavery and insurgents. It is also the story of an open wound, a theft that still burns in the hearts of many.
About the Author
Carmen Boullosa(Ciudad de Mexico, 1954). Dramaturga, narradora y poeta, pertenece a una familia de creadores. Ademas es propietaria desde hace casi 30 anos del cultu-bar El hijo del cuervo, un espacio que ha transformado la vida cultural de Coyoacan. Es autora de una extensa obra y ha recibido, entre otros, los siguientes galardones: el Premio Xavier Villaurrutia en Mexico, en Alemania el Liberatur y el Anna Seghers, y en Madrid el de novela Cafe Gijon.
or
Not Currently Available for Direct Purchase