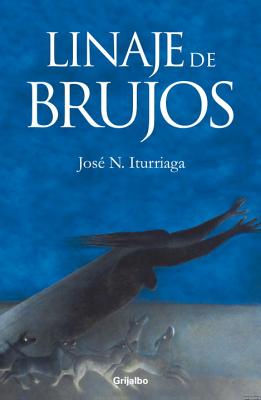 Linaje de Brujos = Lineage of Witches (Paperback)
Random House Espanol, 9786073111515, 285pp.
Publication Date: March 26, 2013
* Individual store prices may vary.
or
Not Currently Available for Direct Purchase
Description
Durante los años de la Inquisición en México, un sacerdote indígena debe ayudar a su amigo, un curandero al que un obispo quiere enjuiciar para quedarse con su mujer. Una maravillosa novela de intriga que tiene como telón de fondo el conocimiento secreto de los hechiceros mexicanos.
About the Author
Jose N. Iturriaga, historiador y economista, obtuvo en 1988 el Premio Internacional Malcolm Lowry; en 2003 el Premio Internacional Slow Food (en Italia); y en 2008 el Premio Jose C. Valades.Iturriaga es autor de 36 libros, 3 mas en coautoria y de 18 prologos, ademas de tener colaboraciones en 21 libros colectivos, todos ellos sobre temas mexicanos. Entre sus obras mas destacadas se encuentran: "Anecdotario de viajeros extranjeros en Mexico, siglos XVI-XX"(Fondo de Cultura Economica, 1988-1992), "Escritos mexicanos de Carlota de Belgica"(Banco de Mexico, 1992), "Pasion a fuego lento. Erotismo y cocina mexicana"(Grijalbo, 2006), "Ritos de sangre y sexo. Erotismo y brutalidad en el Mexico preindependiente"(Grijalbo; 2007), "Agustin de Iturbide"(Grijalbo, 2009) y"La Independencia y la Revolucion en plumas extranjeras"(Fundacion Miguel Aleman, 2010)."
Advertisement