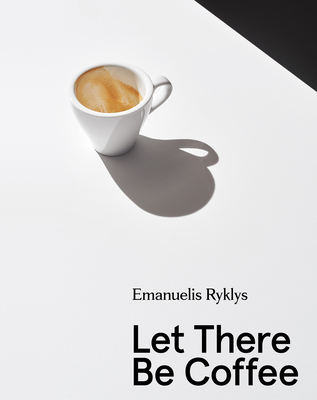 Let There Be Coffee
Paperback

* Individual store prices may vary.
Description
A book about coffee and around coffee, for the curious and open-minded, and for those interested to know a little bit about the world's most beloved dark drink.
Let There Be Coffee is the culmination of Emanuel Ryklys's experiences acquired during years of working, experimenting, and simply playing with coffee. From the raw bean to roasting, from coffee tasting to combinations with food, from well-known coffee products to original recipes and tools, Let There Be Coffee is dedicated to coffee inspiration and discovery.
Ryklys, owner of Crooked Nose & Coffee Stories in Vilnius, Lithuania, is a recognized coffee authority, organizing international conferences, designing innovative award-winning products, and creator of original coffee flavors--coffee beans fermented in a whisky barrel, for example. Ryklys demystifies coffee, sharing the origins of the coffee bean, how it came to Europe and the rest of the world, the most popular bean varieties, and what to expect when you place your order at your local coffee shop. But most importantly, it provides essential ideas and directions for brewing the most delicious cup of coffee at home, using the tools you have, whether it's a Chemex, moka pot, or an espresso machine.
Through Let There Be Coffee, he invites you to learn about the fundamentals of coffee as well as recent new discoveries, unusual brewing tools, and flavorful experiments. Let There Be Coffee isn't for baristas or coffee professionals, but for the everyday coffee drinker, anyone who enjoys at least one hot cup of joe every day.
With gorgeous full-color images captured by an award-winning photographer, this is both an essential book for the kitchen and a gorgeous coffee table book.
Two Silences, 9786098232301, 222pp.
Publication Date: March 1, 2022
About the Author
Coffee enthusiast Emanuel Ryklys is the founder of Crooked Nose & Coffee Stories, a coffee manufacturer that gained attention and acclaim for creating unique coffee products, including the truly unique BRO coffee maker. He shares his passion for coffee culture and education by organizing regular coffee tastings, hosting an international coffee conference, and consulting on various topics surrounding the world's most beloved dark drink. Let There Be Coffee is Ryklys' first book about coffee.