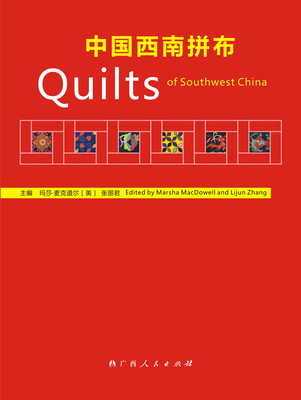 Quilts of Southwest China (Paperback)
Michigan State University Museum, 9787219098301, 154pp.
Publication Date: October 24, 2016
Description
For over 3,000 years in Southwest China, traditional bed coverings and other household items have been expertly fashioned, like American quilts, from small pieces of fabric patched and appliqued together to form artistic yet functional textiles. Accompanying a groundbreaking exhibition of the same name, Quilts of Southwest China sheds light on this important cultural heritage tradition through the research of a binational consortium of American and Chinese museums, led by the Michigan State University Museum and the Yunnan Nationalities Museum (Kunming). Beautiful color illustrations and side-by-side English and Chinese text will help readers uncover regional and cultural variations in these quilts of Southwest China, connections between the form and other Chinese textile traditions, and profiles of textile artists.
This project is a result of the United States China Intangible Cultural Heritage Initiative of the American Folklore Society and the Chinese Folklore Society.
About the Author
Marsha MacDowell, PhD, is Curator of Folk Arts at the Michigan State University Museum in East Lansing, Michigan. She is Director of the Quilt Index, a digital repository of stories, images, and other data related to quilts from dispersed collections around the world.Lijun Zhang is Research Curator at the Guangxi Museum of Nationalities in Guangxi, China. She holds a PhD in Folklore from Indiana University.
Advertisement