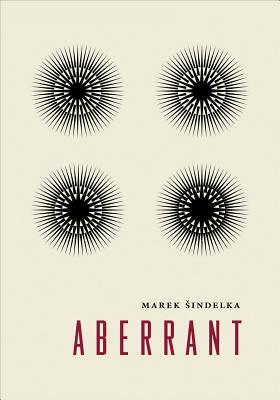 Aberrant (Paperback)
Twisted Spoon Press, 9788086264509, 220pp.
Publication Date: June 15, 2017
* Individual store prices may vary.
Description
The remarkable debut novel from Marek Sindelka, Aberrant is a multifaceted work that mixes and mashes together a variety of genres and styles to create a heady concoction of crime story, horror story (inspired by the Japanese tradition of kaidan), ecological revenge fantasy, and Siberian shamanism. Nothing is what it seems. What appears to be human is actually a shell occupied by an alien spirit, or demon, and what appears to be an unassuming plant is an aggressive parasite that harbors a poisonous substance within, or manifests itself as an assassin, a phantom with no real substance who pursues his victims across Europe and through a post-apocalyptic Prague ravaged by floods. The blind see, and the seeing are blind. Through these devices, Sindelka weaves a tale of three childhood friends, the errant paths their lives take, and the world of rare plant smuggling - and the consequences of taking the wrong plant - to show the rickety foundation of illusions on which our relationship to the environment, and to one another, rests. It is a world of aberrations, anomalies, and mistakes. "The story unfolds, appropriately, like some over-nourished plant, with roots and tendrils inexorably spreading in all directions and over the years, entangling, penetrating--and frequently strangling. Aberrant is by turns lyrical, poignant, and visceral--all fertilised by the author's wide-ranging poetic imagination." -- John Howard, Wormwood "Impressively, Sindelka sustains the narrative tension, and the story - largely by balancing evocative description with just enough (often slightly strange and mysterious) action. ...] Meanwhile, the mysterious plant at the heart of the novel, and its nature, are guardedly revealed over the course of the story, so that it is always a sort of significant and dark presence, yet whose full import - its true essence, and their consequences - is only fully understood near the end." -- M.A. Orthofer, The Complete Review "From its opening panorama to its dire final chapters, Aberrant reads like an art-house thriller. Ripe and vivid, this first novel is a testament to Sindelka's skill and meticulous research, as well as his honest esteem for an often ignored but ever-present natural world. One closes the book feeling fatigued and uneasy, just as intended." -- Hannah Weber, Necessary Fiction.