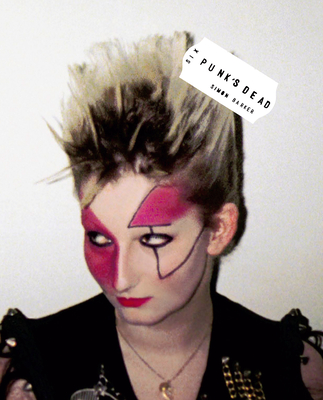 Punk's Dead (Hardcover)
Divus, 9788086450650, 152pp.
Publication Date: April 30, 2014
* Individual store prices may vary.
Description
From 1976 to 1978, the young photographer Simon Barker was a member of the "Bromley Contingent"--a group of avid Sex Pistols fans who comprised the group's inner circle at the height of the punk movement. Many of them, such as Jordan and Siouxsie Sioux, were notorious for their daredevil dress sense, and several--such as Sioux, Steven Severin, Adam Ant, Poly Styrene, Billy Idol, Viv Albertine and Ari Up--went on to form some of the most important bands of the era. This compilation of previously unseen photographs by Barker shows these founders of punk in their earliest incarnations--in bedrooms and kitchens, at public gigs and private parties--before media and commerce sunk their claws into punk's iconoclastic look and class politics. Taken with the simplest and cheapest pocket cameras, the photographs in this collection constitute Barker's "family album for the years 1976 to 1978." In the spirit of the Pistols' "God Save the Queen," the volume closes with a photographic sequence taken by Barker during the 1976 Jubilee celebrations, which shows Romanian tyrant Nicolae Ceausescu hobnobbing with the Queen of England in the royal procession.
or
Not Currently Available for Direct Purchase