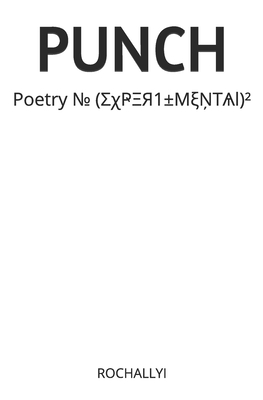 Punch
Paperback

* Individual store prices may vary.
Description
PUNCH is a book of experimental poetry, with poems based on mathematics, particularly equations.
The texts and equations are derived from the author's desire to divide the text into a semantically and structurally clear form. If we take a closer look at poetry as such, we will find that every (or almost every) formal rule in poetry is a mathematical rule. This restriction defines the form of poetry. Hence, it can be said that (almost) no form of poetry can do without mathematics. Mathematics and poetry require great imagination. They both have symbolism, algorithmic basis, structures, formulas, and symmetry. Combining the two is completely natural, as is reading and studying their patterns. This work does not fit any category, such as concrete, pattern, graphic, code, FIB, cadae or visual poetry. It offers an alternative approach to postmodern creation.
European Open Culture Network, 9788097373702, 180pp.
Publication Date: September 27, 2020