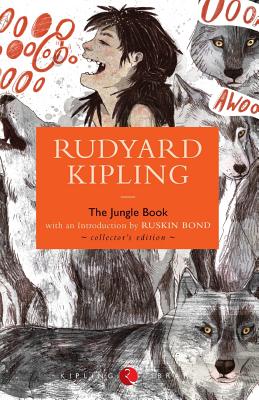 The Jungle Book (Paperback)
Rupa Publications India, 9788129131058, 212pp.
Publication Date: November 1, 2014
Other Editions of This Title:
Paperback (1/19/2015)
Paperback (9/1/2004)
Paperback (2/20/2015)
Paperback (9/2/2014)
Paperback (8/10/2013)
Paperback (11/23/2015)
Paperback (7/20/2016)
Paperback (4/24/2014)
Paperback (4/4/2010)
Paperback (4/24/2016)
Paperback (1/6/2012)
Paperback (8/12/2012)
Paperback, Large Print (2/21/2015)
Paperback (11/2/2013)
Paperback (10/9/2013)
Paperback (6/25/2014)
Paperback (4/29/2015)
Paperback (10/19/2015)
Paperback (3/23/2016)
* Individual store prices may vary.
Description
The Jungle Book, the story of Mowgli, a boy adopted by the wolves of the Seoonee Pack; his mentors Bagheera the panther and Baloo the bear; and his arch-enemy, the despicable tiger Shere Khan, is today an inalienable part of popular culture and imagination. These characters remain as fresh and endearing as they were when they first appeared in print more than a century ago. Along with the riveting story of Mowgli's coming of age, The Jungle Book also comprises the tales of the exploits of the loyal mongoose Rikki-Tikki-Tavi and the elephant-driver Little Toomai, as well as an account of the lives of the many animals who labour in the service of Her Majesty. This edition of The Jungle Book, introduced by Ruskin Bond and embellished with stunning new illustrations, will appeal not only to readers wishing to relive the magic of this timeless classic but also to younger, newer readers of classic fiction.