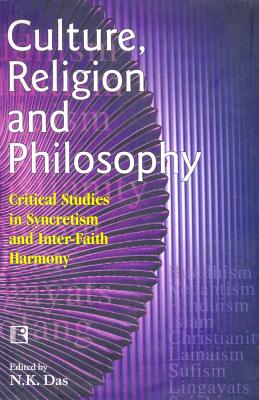 Culture, Religion and Philosophy (Hardcover)
Critical Studies in Syncretism and Inter-Faith Harmony
Rawat Publications, 9788170338208, 374pp.
Publication Date: January 1, 2003
* Individual store prices may vary.
Description
"This volume portrays the phenomenon of syncretism, an unexplored and rarely studied aspect of culture, which has escaped the notice of conventional social science. Syncretism exists not only as a vibrant tradition but also as a coherent cultural reality in different parts of India. Today, in India, varied notions of 'secularism' have created many problems than solving them. It is therefore worthwhile to invoke and rely on traditional modes of cultural synthesis and religious syncretism, which are fundamental sources of social tolerance. Western-oriented social science has often ignored such vivid cultural realities. Inter-culturalism and inter-religious synthesis in vast parts of the globe have given rise to trans-cultural syncretism. In the present era of growing cultural condensation, syncretism is a prevailing event. The globalized world indeed has a vital stake in inter-faith harmony. This pioneering work examines the varied manifestations of syncretism and synthesized cultural formations manifested in religious experiences of diverse people of India (two cases dealing with Hinduism and Buddhism are drawn from the Philippines and Myanmar). The book contains cases pertaining to adherents of all major and minor religions of India, including syncretistic faiths of the Adivasis and Dalits. It also offers a refreshingly new perspective and challenges many popularly held beliefs about the rigidities of the faith and highlights the promising realm of inter-religious harmony, which is the need of the era. In this introductory work syncretism emerges not only as a viable way of life but also as a vigorous theoretical category."
or
Not Currently Available for Direct Purchase