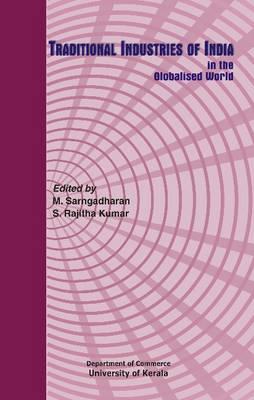 Traditional Industries of India in the Globalised World (Hardcover)
New Century Publications, 9788177081435, 288pp.
Publication Date: October 1, 2007
* Individual store prices may vary.
Description
Traditional industrial activity is an activity which produces marketable products, using local raw materials, human skills, and indigenous technology. The Indian economy has been endowed with eco-friendly products of the traditional industrial sector, which include handloom products, coir fiber, cashews, tiles and bricks, handicrafts, spices, and marine products. This sector of the economy generates employment opportunities in rural areas and also earns foreign exchange through large-scale exports. In the liberalized economy of India, there are fears that the traditional industries may begin to disappear due to the presence and pressures of large industrial enterprises, both domestic and foreign. It, thus, becomes the social obligation of the Indian government and society as a whole to protect this sector and preserve the traditional skills of the artisans and the workers. This book assesses the potential of India's selected traditional industrial activities in a competitive globalized world.
or
Not Currently Available for Direct Purchase