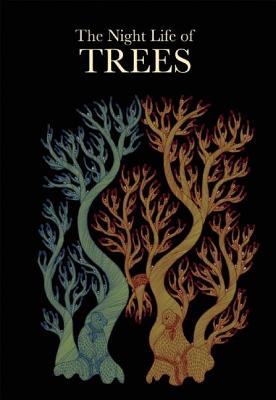 The Night Life of Trees (Hardcover)
Tara Books, 9788186211922, 48pp.
Publication Date: June 1, 2006
* Individual store prices may vary.
Description
In the belief of the Gond tribe, the lives of humans and trees are closely entwined. Trees contain the cosmos; when night falls, the spirits they nurture glimmer into life.
A visual ode to trees rendered by tribal artists from India, this handcrafted edition showcases three of the finest living Gond masters. This collection of their distinctive styles is enchanting--an excellent gift for those fascinated by trees, art or folk traditions.
About the Author
Durga Bai is a young woman tribal artist from the Gond tradition of central India. Gond is a ritual and functional art style with distinctive decorative elements, mostly painted on walls of houses, using natural colours. Durga Bai constantly re-works and pushes the borders of the Gond art form to create art that sparkles with a distinctive energy. Bhajju Shyam, of the acclaimed The Night Life of Trees, is the finest living artist of the Gond tribe in India. Intricate and colourful, Bhajju's work is well-known throughout India and has been exhibited in the UK, Germany, Holland and Russia. From the walls of his tribal village home to international acclaim, Bhajju's has been an incredible creative journey. Ram Singh Urveti, an artist from central India, is one of the most brilliant living artists of the Gond tradition. Ram Singh's work has spread the myths and stories of the Gond community throughout Asia, Europe, Australia, and South America and has won him awards nationally and internationally. His work creates a world of fantasy and metamorphosis, coming alive with finely detailed organic forms.
Book Videos
or
Not Currently Available for Direct Purchase